Art historian, Dr. Phil.
Art historian, Dr. Phil. University of Zürich. Professor Rudolf Preimesberger supervised her dissertation: Sankt Georg: Drachenkampf in der Renaissance – Carpaccio, Raffael, Leonardo.
Areas of specialities are the Italian Renaissance, the 15th and 16th centuries, with focus on paintings, drawings and the minor arts – medals – from Northern Italy, Venice and the Veneto. Artists of research include Pisanello and Matteo de' Pasti, Carpaccio, Cima da Conegliano, Jacopo and Giovanni Bellini, Antonio Vivarini and the Council of Ferrara/Florence 1438-39.
Curriculum vitae
Current Research
Andrea Mantegna and Giovanni Bellini
The Florence/Ferrara Council of 1438-39 and the Greeks in Italy or Greek influence on Italian art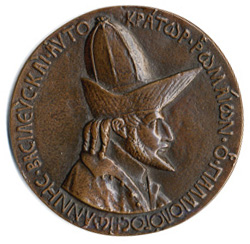 Pisanello, Emperor John VIII. Palaiologus, Medal, 1438
Matteo de Pasti as Book illuminator
The art of the Quattrocento in general
Recent Publications
forthcoming:
Pisanello, Allgemeines Künstlerlexikon, DeGruyter Berlin
Facebook in der Renaissance die Medaille als runde Gabe, in
Das runde Bild, Aspekte einer Kunst- und Mediengeschichte, Universit&aumlt Siegen
Image and Inscription: Pisanello's Palaiologos Medal, Renaissance Portraiture: Identity in Written Words, ed. by Eveline Baseggio and Sarah Blake McHam, Actes of the RSA conference Washington 2012
appeared:
2017 Padua and Venice. Transcultural exchange in the early modern age, ed. by Brigit Blass-Simmen and Stefan Weppelmann, Contact Zones Vol.4, De Gruyter Berlin 2107 (Actes RSA conference Berlin 2015)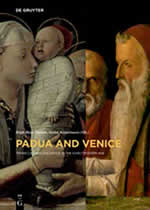 Venice and Padua are neighboring cities with a topographical and geopolitical distinction. Venice is a port city in the Venetian Lagoon, which opened up towards Byzantium and the East. Padua on the mainland was founded in Roman times and is a university city, a place of Humanism and antiquarianism. The contributions analyze works of art as aesthetic formulations of their places of origin, which however also have an effect on and expand their surroundings. International experts investigate how these two different concepts stimulated each other, and how the exchange worked.
Works of art as an expression element of their places of origin
Files of the Padua and Venice sections on the occasion of the congress of the interdisciplinary Renaissance Society of America
With contributions from international experts such as Sarah Blake McHam, Beverly Louise Brown, Debra Pincus and Giovanni F. Villa
---
2015:
Qualche lontani, Distance and Transcendence in the Art of Giovanni Bellini, in: Examining Giovanni Bellini: An Art "More Human and More Divine" , ed. by Carolyn Wilson, Turnhout: Brepols, pp. 77-91
2015 Wer von der Welt nicht vergessen...
Die Entstehung der Porträt-Medaille als ein neues Medium und das frühe Bildnis in der italienischen Malerei, in: Technische Innovationen und künstlerisches Wissen in der frühen Neuzeit, hrsg. von Magdalena Bushart, Henrike Haug, Köln u.a.,
Böhlau 2015, S. 67-86
2013 'The Medal's Contract. On the Emergence of the Portrait Medal in the Quattrocento', in: Inventing Faces. Rhetorics of Portraiture between Renaissance and Modernism, Gemäldegalerie SMB and Zentrum for Literatur- und Kulturforschung, Berlin, Deutscher Kunstverlag 2013, pp. 29-43.
archive publications
AGENDA
Book presentation
Gemäldegalerie June 13, 2019, 6 p.m. Padua and Venice. Transcultural exchange in the early modern age ed. by Brigit Blass-Simmen and Stefan Weppelmann, Contact Zones Vol. 4, De Gruyter Berlin 2107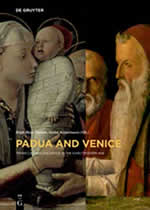 Exhibition
The President of Italy, Sergio Mattarella, has decorated the exhibition with his medal.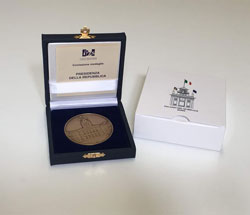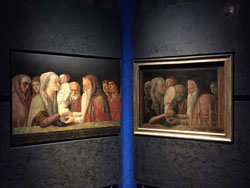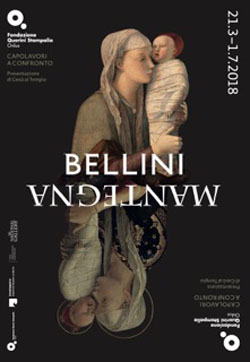 Exhibition Bellini / Mantegna
http://www.querinistampalia.org/...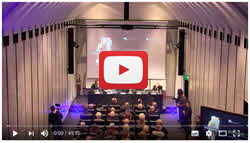 Christliche Bildbetrachtung 2019
Thursday
April 25, 2019, 6 p.m.
Domenico Ghirlandaio Werkstatt, Die Auferstehung Christi, c. 1490/94 with Dr. Andreas Huth, TU Berlin and Pfarrer Roland Wicher, Ev. Kirchengemeinde Petrus-Giesensdorf
Thursday
May 30 2019, ****ATTENTION STARTS 4 P.M.***
Hans Multscher Wurzacher Altar, 1437 with Dr. Stephan Kemperdick, Gemäldegalerie and Pastor Christhard-Georg Neubert, Kunstbeauftragter EKBO
Thursday
June 27, 2019, 6 p.m.
Meister der Darmstädter Passion, Flügel eines Kreuzaltars, um 1460 with Dr. Katrin Dyballa, Gemäldegalerie and Pater Georg Maria Roers, S.J., Kunstbeauftragter Erzbistum Berlin
summer break
July/ August
---
A lecture serie, conducted by the Stiftung St. Matthäus, Kulturstiftung der Evangelischen Kirche Berlin-Brandenburg-schlesische Oberlausitz in cooperation with the Gemäldegalerie SMBerlin
www.stiftung-stmatthaeus.de
www.smb.museum
Christliche Bildbetrachtung Archiv
Co-director (with Pastor Christhard-Georg Neubert)of the interdisciplinary lecture series Christliche Bildbetrachtung at Berlin's Gemäldegalerie and Berlin's Bode Museum.
The Christliche Bildbetrachtung is a monthly public viewing and engagement with one work of art. The meeting takes place every last Thursday of the month in front of a work of art – loosely selected in accordance to the Christian calendar – where it becomes the object of intense analysis. The result is an interdisciplinary dialog between an art historian, a theologian and the audience. This monthly gathering, which was once an insider's tip, has become a great success.